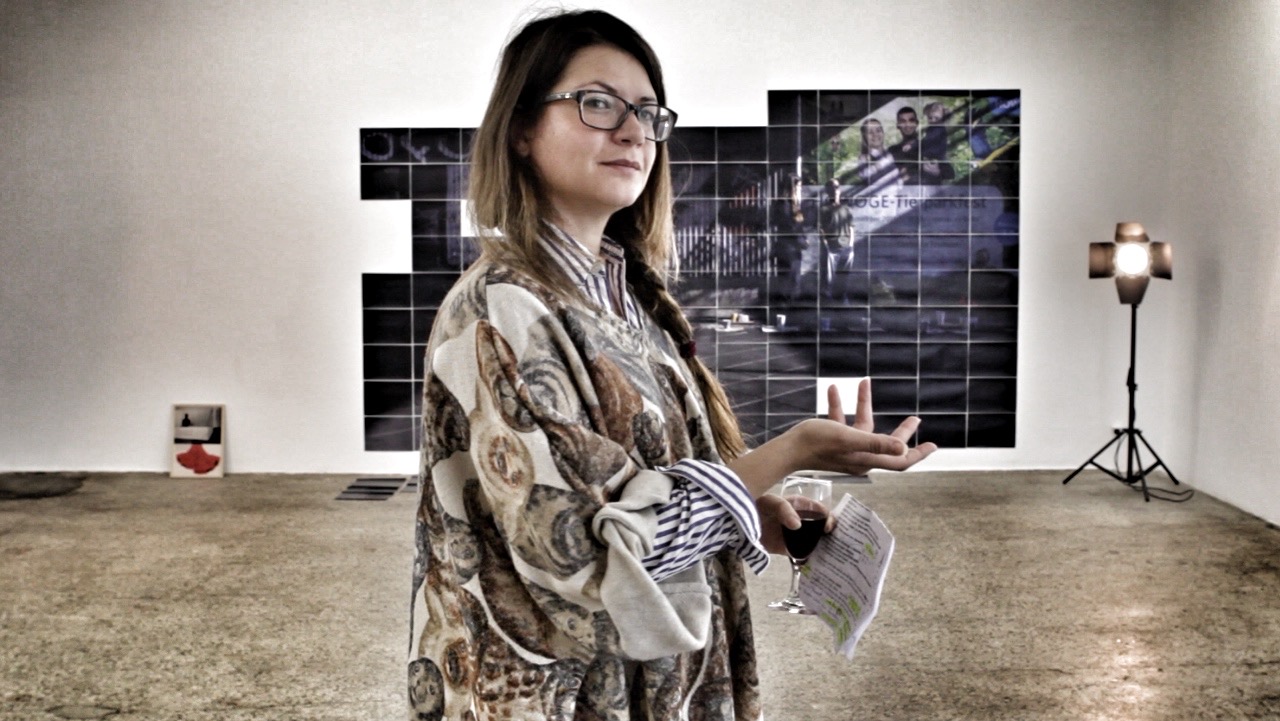 EJACULATION - Discussions About Female Sexuality

This performance is supported by Arts promoting centre Finland (Taike), Land Tirol, Bundeskanzleramt für Kunst & Kultur Österreich, Stadt Innsbruck, Goethe-Institut Finnland
Premiere Finland @ National Theatre Helsinki, Willensauna
October 24th - 25th, 2018
https://kansallisteatteri.fi/esitys/ejaculation/
Premiere Austria @ BRUX - Freies Theater Innsbruck
November 30th - December 2nd, 2018
http://www.brux.at/produktionen/ejaculation/
A Solo Performance by Julia Rosa Peer and Essi Rossi
EJACULATION
Is female ejaculation the last taboo? The performance Ejaculation explores the perception and collective experience of female sexuality in the modern world.
In English, the word "ejaculation" reflects two different meanings. There is its contemporary connection with sexual climax, but there is also its original association: a sudden verbal exclamation, an emotional outburst of words, the desire to be heard. Ejaculation combines both meanings in an honest dialogue, presenting an unflinching examination of the mystery of female ejaculation through a diverse tapestry of female voices, based on interviews with women from various backgrounds and countries.
The result is a challenging, inspiring and unfiltered performance, inviting the audience on a quest for a new definition of modern female sexuality, and offering an opportunity to examine the full potential of the female sexual being.
Biographies:
Essi Rossi is a Finnish director. Her next performance Tainaron is going to be premiered at Finland´s National Theatre in August 2018. Her aim is to cross borders in art and society, as well as to focus on the questions of change.
Julia Rosa Peer is an Austrian actress and writer, her last piece Leaving Ziller Valley toured in 3 different languages in 12 countries worldwide. Her latest film work includes the female protagonist in the feature film Zingerle. Her work focuses on the questions of identity in culture, language and gender.
Sarah Kivi is a Finnish - Iranian musician, who currently lives and works in Berlin. Her first solo album Tiny Anthems was released in 2018.
The painting "Yellow room II" in the poster is by Sirkku Rosi
Graphic design by Sophie Troppmair
The main language of the performance is English within a mosaic of several languages.
This performance is supported by
For Austria: Land Tirol, Bundeskanzleramt für Kunst & Kultur, Stadt Innsbruck
For Finland: Arts Promotion Centre, Goethe Institut Finland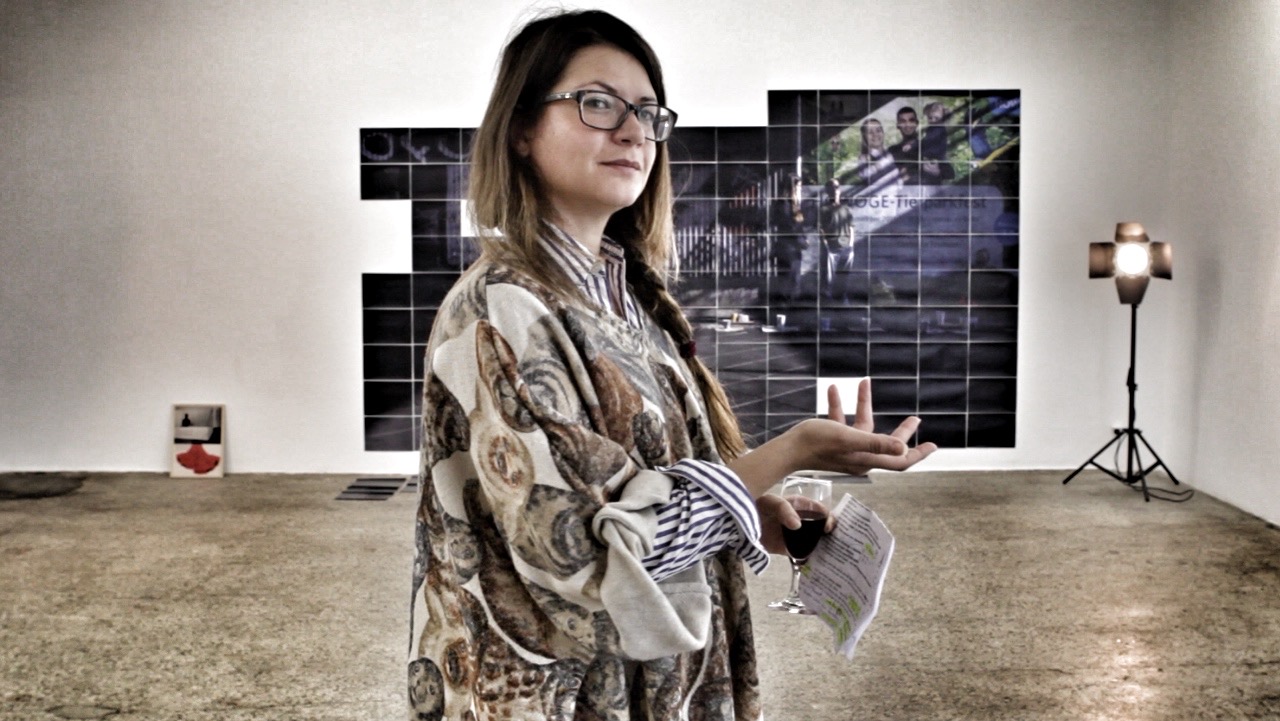 DIE KURATORIN
SEPTEMBER 2017 für die BERLIN ART WEEK
"Raum Ohne Raum" Galerie Kunstpunkt
Mit dem Künstlerkollektiv CargoCult verbindet sie die gemeinsame Arbeit "Die KuratorIn" in der Ausstellung "Raum Ohne Raum" in der Galerie Kunstpunkt Berlin, die während der Berlin Art Week 2017 präsentiert wurde.
Wir erschufen die Kunstfigur einer Kuratorin, angelehnt an eine Figur aus Joseph Roths Roman: Hotel Savoy. ABELINA GLANZ: glänzender Hauch, schillernde Vergänglichkeit. Abel (hebräisch: "Hauch", "Vergänglichkeit")
ABELINA GLANZ
Kuratorin /Avatar
http://blog.cargocult.de/wp-content/uploads/2018/06/DOKU_CARGOCULT.pdf
Leaving Ziller Valley II - TEASER
HONORS:
2017 - Special Prize for "The Acting Skills" @ Lively Faces International Theater Festival, Russia (Jury included Pavel Rudnev from Moscow Art Theatre)
2016 - Nomination for Reinhard Göber for "Best Director" @ Mar del Plata International Theater Festival, Argentina
TOUR DATES:
-November 8 - 15th, 2018 @ Austrian Cultural Forum Teheran, IRAN
-June 17th, 2018 @ Teatro del Canal, Madrid, SPAIN
-May 24-27, 2018 @ Colombo International Theatre Festival, SRI LANKA
-October 20, 2017 @ Lively Faces International Theatre Festival, Tyumen, Sibiria, RUSSIA
-July 11, 2017 @ Beer Sheva Fringe Festival, Beer Sheva, ISRAEL

-June 10, 2017 @ Unithea Festival, Kleist Forum, Frankfurt (Oder), GERMANY
-May 1, 2017 @ Armmono Festival, Yerevan, ARMENIA
- December 22nd, 2016 - May 27th, 2017 @ Theater VORPOMMERN, Greifswald & Stralsund, GERMANY (www.theater-vorpommern.de)
-November 23rd, 2016 @ AUSTRIAN CULTURAL FORUM & Embassy, New Delhi, India

-November 19, 2016 @ IAPAR International Theater Festival, Pune, Maharashtra, India

-October 27, 2016 @ TEATRO IMAGEN, Santiago de Chile, Chile

-October 22 - 25, 2016 @ TEATRO LA MACHINA, Pucón, Chile

-October 19, 2016 @ ESPACIO TEATRO, Montevideo, Uruguay

- October 14th - 16th, 2016 @ Festival 30 años, Teatro EL EXCÉNTRICO, Buenos Aires, ARGENTINA (www.elexcentricodela18.com.ar)
- October 8th, 2016 @ Festival IBEROAMERICANO, Teatro Cono Sur, Mar del Plata, ARGENTINA
- August 17th, 2016 @ MONOMAFFIA Teatrifestival, Theatre Endla, Pärnu, ESTONIA (www.monomaffia.ee)
- November 20th & 21st, 2015 @ MUJERES QUE CUENTAN Festival, Santander, SPAIN (www.teatroabrego.com) in collaboration with the Austrian Cultural Forum Madrid
- January 23rd, 2014 @ Austrian CULTURAL FORUM NYC, New York City, USA (www.acfny.org)
- November 2nd, 2013 @ UNITED SOLO Festival, Theatre Row, OFF-Broadway, New York City, USA (www.unitedsolo.org)
- September 7th, 2013 @ DIVA Monodrama Festival, Tux-Center, Tyrol, AUSTRIA
(www.diva-tux.at)
ABOUT THE PLAY
Leaving Ziller Valley tells the story of the young Tyrolean manager Elizabeth. Alienated and lost from jet-setting between high-end hotels from Paris to Shangai, she decides to stay in New York. Maybe in this city full of dreamers, she can find what she is looking for: a place that she can call home and where she can ultimately find herself.
A reflection about modern society and the struggle for the individual to create a HOME in a globalized, modern world. Inspired by European and American theatre traditions, Leaving Ziller Valley creates a new version of post-modern theatre. In remembrance of Berlin's wild Frank Castorf and the meditativeness of Peter Brook, we invite to a mix of non-verbal, psychological theatre, performance art and Austrian humour.
Credits:
performed by Julia Rosa Peer
written by Julia Rosa Peer & Reinhard Göber
directed by Reinhard Göber
costume design by Margret Schiestl (Tiroler Adlerin)
video art by Lauren Jenkins
translation by Magdalena Antosz (Spanish), Cleo Handler & Julia Stöckl (English)

Press Voices:
"Wandering beautifully through worlds, souls and a text: Theater Vorpommern inspires with the monodrama - double "Leaving Ziller Valley" and "The 81 minutes of Miss A." - (translated from German)
- Dietrich Pätzold
(www.ostsee-zeitung.de, Ostsee Zeitung, Rostock, GERMANY)
"In this Julia Rosa Peer covered a wide range of states of mind, moods, and sounds, as she gave us a brave, honest, often ferocious account of what it's like to live with a sense of local and national roots as they dissolve into and indeterminate corporate, global pool…….Peer, with her perfect English, her High German, and Tyrolese dialect, is a strong presence in all. The capacity audience at the ACFNY received the play with long, loud standing ovations. Frl. Stöckl has also performed Leaving Ziller Valley at Omar Sangare's United Solo Theater Festival 2013. I can't think of a better conduit for Austro-American understanding than a play like this, whether it appears in an Austrian cultural center or in a totally international context like the excellent United Solo." –
- Michael Miller (www.newyorkarts.net, New York Arts, USA)
"Home is not a search for the place, but for the feeling….Furious, sincere, cheerful Julia Rosa broke through the language barrier and managed to talk directly with her audience, confidently translating its attention from the screen with subtitles to herself." - (translated from Russian)
- Irina Ilyina (www.kosmoscentr.ru, Kosmos Theater, Russia)
"Her story is a dramatic, vibrant and mesmerizingly energetic theatrical representation of the personal quest for identity, home, emotional security and a sense of belongingness and purpose. Julia's stage presence is very gripping and her bold actions, daring political references, calls for audience response and ease of assuming her character make this performance a real spectacle."
- Rajulee Wavhal (www.iapar.org, IAPAR Festival, Pune, INDIA)
"Rebellion is a necessity. The human nature has the tendency to constantly destroy and question what has been given to her and, even more so, to look for her own way of creation in this world……Performed by Julia Rosa Peer and co-written with Reinhard Göber, "Leaving Ziller Valley" exposes the point in which the past and the future collide with each other, raising one fundamental question: What to choose when leaving also means loosing your roots and implies to die within oneself?" - (translated from Spanish)
- Nuria Gómez Belart
(www.lacazuela.com.ar, La Cazuela, Buenos Aires, ARGENTINA)
"On the first day I attended, the play that I loved more than any other, Leaving Ziller Valley. A play about the struggle one faces to identify what home is. Julia Rosa Peer being an exceptional artist made sure the play went right straight to the heart."
- SENK Photography
(BLOG: https://senkaustav.wordpress.com, Pune, INDIA)
Video © Marco Trenkwalder für DIVA Arts Collective
This performance was supported by Land Tirol, Bundeskanzleramt für Kunst & Kultur Österreich, Gemeinde Tux und dem Tourismusverband Tux.
Leaving Ziller Valley II - REPORT
Video © Marco Trenkwalder für DIVA Arts Collective
Leaving Ziller Valley I - TRAILER
Ein Stück ohne Worte. A play without words.
Premiere October 8th, 2011 @ DIVA Monodrama Festival Austria, Tux-Center
www.diva-tux.at
Video © by Evelyn Ruzicka for DIVA Arts Collective